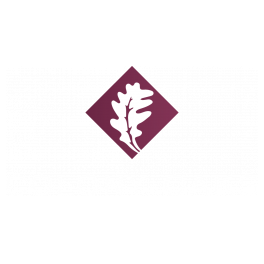 Your Review
Submit a Review

Resident Reviews
|Recommended: YesGreat place - Maintenance awesome esp David — No complaints about the apartment or community as a whole for the past 7 years of my residence. Maintenance staff esp David is very friendly, knowledgable and helpful. His work is very perfect, and fast beyond expections. I would definately recommend it to others. -- Jay Patel 6 #1J
|Recommended: YesI love living here and would recommend it to others. — It's a very nice apartment complex with friendly tenants and staff. It's a nice apartment and nobody bothers you. This is my third apartment I've lived in and it's my favorite one of them all by far. I would definitely recommend it to others.
|Recommended: YesNice scenic , economical, timely maintenance , online rent payment , proximity to NYC . — same as above .
|Recommended: YesGreat living community — Great for families or young professionals. Awesome amenities and outdoor space. Gym could be larger and better.
|Recommended: YesQuiet, good people, gounds are kept clean. safe — quiet, good people, gounds are kept clean. safe
|Recommended: YesIt has peaceful, quite community and the customer service is exceptional — I would say it is a great place to live. The staff (administrative and maintenance) respond to all requests in a timely manner.
|Recommended: YesSpacious apartment, friendly staff - outstanding, fast, reliable maintenance workers — No complaints about the apartment or community as a whole for the past 2.5 years of my residence. Highly recommended.
|Recommended: YesI love my apartment all though things break easily like the blinds but for a single woman living alone in a 1 bedroom 1 bathroom, 1280 is A LOT — Its safe and the apartments are spacey and well designed. The layout is original and I would recommend these apartments to others and I have.
|Recommended: YesGreat place to live! — I've been living here for over 2 years and have never had a problem. I'm not a fussy tenant so I'm sure that helps! The grounds are kept up very nicely, the pool is the best of any place I've rented, the office staff is friendly and helpful. Last, but not least, the apartments are spacious with plenty of closet space, a full size washer and dryer (so convenient), hardwood floors and, my favorite, in the two bedroom master bedroom is a large shower stall. I love it!
|Recommended: YesGreat place to live! — Very nice office staff who are always cheerful and helpful. I would tell them how nice the apartments are. I love the wood floors, balcony, washer and dryer and the walk-in shower in the master bedroom. I haven't needed much service but when I did it was prompt. The landscaping is so nice, too. When friends come by they always comment on how lovely the grounds are. The pool is the best one of all the places I've lived over the years.
|Recommended: YesLived in apt. for only 2 months, so far, it has been enjoyable — Peaceful with great access to the outdoors and shopping centers. Lots of parking, courteous neighbors, grounds are kept up...maintenance is prompt.
|Recommended: YesIts a great place to live. — It is one of the nicest apartments I have ever lived in with a good mix of green space, trees, and luxury. The staff at the rental office is always very helpful and knows the tenants by name.
|Recommended: YesTreat us very very well, and is appreciated. — To Rent here great place to live.
|Recommended: YesGreat community with nice amenities — It's a nice place to live at. No problems so far. Any maintenance issues are promptly taken care of. Easy for commuters to NYC since the express bus stops right in front of the complex. Easy access to Rte 1, 27, NJTP. Rent includes all utiltities so provides substantial savings. Convenient with washer dryer inside every apartment. Ample free parking, gym and pool on premises. All in all a nice welcoming place to live.