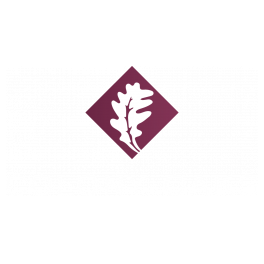 Your Review
Submit a Review

Resident Reviews
|Recommended: YesGreat place to live! — I've been living here for over 2 years and have never had a problem. I'm not a fussy tenant so I'm sure that helps! The grounds are kept up very nicely, the pool is the best of any place I've rented, the office staff is friendly and helpful. Last, but not least, the apartments are spacious with plenty of closet space, a full size washer and dryer (so convenient), hardwood floors and, my favorite, in the two bedroom master bedroom is a large shower stall. I love it!
|Recommended: YesGreat place to live! — Very nice office staff who are always cheerful and helpful. I would tell them how nice the apartments are. I love the wood floors, balcony, washer and dryer and the walk-in shower in the master bedroom. I haven't needed much service but when I did it was prompt. The landscaping is so nice, too. When friends come by they always comment on how lovely the grounds are. The pool is the best one of all the places I've lived over the years.
|Recommended: YesLived in apt. for only 2 months, so far, it has been enjoyable — Peaceful with great access to the outdoors and shopping centers. Lots of parking, courteous neighbors, grounds are kept up...maintenance is prompt.
|Recommended: YesIts a great place to live. — It is one of the nicest apartments I have ever lived in with a good mix of green space, trees, and luxury. The staff at the rental office is always very helpful and knows the tenants by name.
|Recommended: YesTreat us very very well, and is appreciated. — To Rent here great place to live.
|Recommended: YesGreat community with nice amenities — It's a nice place to live at. No problems so far. Any maintenance issues are promptly taken care of. Easy for commuters to NYC since the express bus stops right in front of the complex. Easy access to Rte 1, 27, NJTP. Rent includes all utiltities so provides substantial savings. Convenient with washer dryer inside every apartment. Ample free parking, gym and pool on premises. All in all a nice welcoming place to live.
|Recommended: YesPleasant and very professional . — Its a wonderful experience so far. Its very calm and serene here and it's a great location and professionally maintained property. I thank Valentine for being very helpful during my move in process.
|Recommended: YesA very enjoyable place to live. — You'd never find a cleaner, well kept, and comfortable, apartment complex in New Jersey.
|Recommended: YesBeautiful — Great place to live
|Recommended: YesVery Professionall, and very strict — Can't help but want to live here, has everything you nee.
|Recommended: YesColony Oaks is a well located, value for money community and possesses a fair amount of amenities fro the price — I would tell them three things - - The maintenance is good - the price is good - the pool is nice Besides this, i think the community folks are nice and amenable.
|Recommended: YesGreat place to live — Great place to live! they are always prompt when you need any repair/maintenance done. Very quiet and calm, well maintained. snow removal done promptly.
|Recommended: YesGreat, just putting carpet in apartments can be a pain — No complaints, it's ok so far...
|Recommended: YesGreat experiance — Great experiance