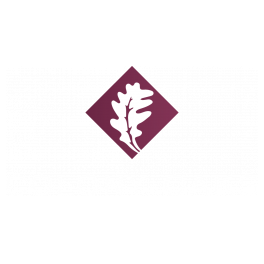 Your Review
Submit a Review

Resident Reviews
|Recommended: YesAwesome experience to live here — I really like to live here. More spacious rooms, plenty of parking, full of Amenities.
|Recommended: YesCalm and peaceful stay — I love being here This is my 2nd year and going to renew the lease. Plenty of parking spaces, well maintained amenities, pool, spacious apartment etc. Only thing I can think not so positive is hearing my neighbor staying above my floor. That too, not much of a problem.
|Recommended: YesGood place to live — Nice place, quiet neighborhood, proximity to major roads and restaurants. Great family housing.
|Recommended: YesValue for money — The complex has enough parking spaces. Apartments are well maintained. Maintenance staff are prompt and very efficient. I will definitely recommend this to anyone looking for apartments near North Brunswick.
|Recommended: YesIts really nice — Its a great place community to live in
|Recommended: YesOverall Happy — Other than the upstairs neighbors it is pretty quiet, but that is pretty much what you deal with when you choose to live on the bottom floor.
|Recommended: YesGreat apartment — Excellent floor plan layout. Large balcony and walk in closet a plus. Maintenance responds quickly. Landscape is clean and well maintained. No problems with mosquitoes in the summer. No trouble getting a parking spot near by. Nice sized pool. Neighbors occasionally noisy, but most residents are quiet families. Good location. Between route one and 27. Been here for almost a year. Pleased so far.
|Recommended: YesReview — I have lived here since 2013. I have no complaints. Quiet area, staff are nice
|Recommended: YesAmazing Place to live — I personally love it here. Ive been living here for a little over a year. Recently renewed my lease for another year. Definitely great maintenance team. So friendly. The staff is also amazing. I use the gym on a daily basis and it is always clean and smells good. I would recommend anyone to live here especially if you have a dog or love dogs.
|Recommended: YesHappy to move in — This has to be the best decision I made for quite some time now in terms of choosing an apartment. The complex is well maintained, quiet, good floor plans and plenty of parking space. Washer and dryer in apartment with most of the utilities included in rent. Kind and helpful staff in leasing office. Close to many stores and restaurants to choose from. Safe neighborhood. I will for surely recommend to come take a look as this place will meet most of your expectations .
|Recommended: YesI have been hear since 1992 and I am so happy to be hear and wouldn't dream of leaving — It is peaceful living here. Their staff keeps the area clean and they are always on top of their work orders. Thank you I am so happy I don't even want to move. This is home for me.
|Recommended: YesSafe, clean, beautiful — I've live here for 11 years the staff are wonderful caring people that go out of there way to accommodate me. I love living here.
|Recommended: YesColony Oaks Associates are very nice. They talk very friendly and always ready to help. — It feels like you are at your home and whole community is your family. Community people are also very nice, helpful. Overall it is very nice place to stay longer.
|Recommended: YesLove It — I rented my apartment sight and location unseen. I have been nothing but pleased with everything. The apartment is well designed and roomy and cozy. One thing, not with the community, is that if your choose, like I did, to live on the bottom floor, you will hear sounds from the upstairs, walking, etc. If that would bother you then you should consider renting an upstairs apartment.