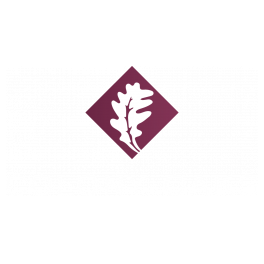 Your Review
Submit a Review

Resident Reviews
|Recommended: YesIt's a decent apartment complex, but a bit expensive. — The apartments are spacious enough, with lot of storage areas. The balcony is huge, exactly the way I wanted. The maintenance service is great and available all throughout the weekend with good response time, that is really awesome. Although, the apartments are old and if you are living on the first floor, you can hear the footstep noise a lot from the second floor, and if they have dog then good luck. I find that apartments are rated expensive compared to overall experience surrounding, appearance, noise are the factors . But overall, its a decent apartment, especially that it is close to lot of locations like grocery, entertainment etc. I would recommend this apartment but will also mention the downsides.
|Recommended: YesBest apartment at best location — After searching around many places around North Brunswick, we chose this apartments. Let me first talk about the advantages of being here. 1. Amazing location - You have everything closer to your home. Yes. Just everything under 10 minutes drive. Target, Costco, Walmart, BJs, Urgent care centers, Pediatrics, restaurants at least 15 Indian restaurants , Indian grocery stores Patel, Patidar etc , Buses to New york and many. 2. Parking - Just forget about the hassles. You will definitely find a spot right in front of your building. I mean it. I never ever had any parking issues in this community. I always parked my car just in front of my apartment. No parking permits from leasing office for your cars This is both a good and bad . 3. Grounds - Grounds are kept clean and looks great. Few bald spots here and there on lawn. But, that's totally fine. Garbage is cleared regularly. 4. Maintenance Staff - The entire team is just awesome. No issues at least I've ever faced with them. Maintenance was always responsive for all my queries. On-site maintenance is doing a great job. Pest control is available on Wednesdays as well. 5. Amenities - Kids play area, Gym, Swimming pool Only during May-October I guess , Clubhouse. Everything is kept clean and maintained well. 6. Snow clearing - Snow clearance was done without any delays during the winter. Crew managed to clear parking spots and driveways, pathways very quickly. I would give 5 stars to this service. Now, on the downsides of this apartment. 1. Quality of building - I wouldn't give 5 stars in this area. But, trust me. This is maintained at it's best that it can be. Luckily, we've got a brand new kitchen and a bathroom. Yes. they were brand new. Never used stainless steel appliances and new cabinets. And, no Microwave ovens provided. Just buy it yourself. First floor is kind of elevated and so you will hear the noise vibration on the second floor when some kid runs below. Flooring is kind of weak and old. So, unless you have carpets rugs on your floor, it's going to be bad. And, remember every apartment has only hardwood floor. 2. Paid amenities - Amenities that I mentioned comes with a paid subscription. 250 per 12 months contract. You need to pay this when you sign your lease. No excuses. You have to pay this. regardless of whether you use it or not. 3. Pest Roaches - I can spot few bugs and roaches. But don't worry. This is very well kept under control by the Pest control team. Every friend that I check with, has this issue in suburbs of NJ. So, just report this if you spot them to maintenance. You will get it fixed the following Wednesday. 4. Finnegans Lane - Making a left turn out from the apartment on Finnegans Lane will not be an easy job. This might be frustrating at times. 5. No fire-alarms - Yes. No fire-alarms or sprinklers at the apartment. You are provided with a handy fire-extinguisher in the kitchen Be trained to use one when an emergency strikes . 6. Lease termination charges - Bunch of charges would be on your shoulders when you break your lease. So, be extra cautious here. You will forfeit the security deposit One month rent if you cancel the lease within first 3 months of moving in. 50 decorating fee for each remaining months when lease termination happens in the first year Not applicable when you move out after first year . Advertising cost of 190 payable to landlord. 2 months rent as lease breakage fee. 3 months advance notice if you decide not to continue the lease. Overall, I would definitely recommend this to my friends. Try to get a fully renovated apartment. This obviously comes with a price tag of few hundred bucks extra. But, will definitely make your living experience here better. Personally, I didn't like the apartments which were not renovated. My apartment has a great view to the lawn Every apartment has balcony patio and has brand new kitchen and bathroom. So, I like it very much. Many families here have kids Infants. So, your kid will definitely have good time if you have one. Enjoy your stay at Colony oaks
|Recommended: YesAwesome Place to live in — Calm, Quiet, Spacious, Excellent Maintenance. Feel and live like you are in your own home.
|Recommended: YesHappy to Live — Great, spacious apartments. Very friendly neighbors. Close to shopping, restaurant, movie theater etc, very clean quiet and friendly.Highly skilled and polite professionals the front office and the best maintenance makes it even easier to live here.Parking is not available next to your building. No tot-lot park and if you come late then no near parking available to your building and Tennis court needs some repairs, overall i love this apartment.
|Recommended: YesIt's great — It's okay.
|Recommended: YesOne of the best apartments in the area — We have lived in this apartment about 6 months. We have nothing but great things to say. The grounds are well maintained, the neighbors are friendly, the layout is perfect and maintenance requests are done in a timely manner. Our only complaint is with the heating- There is no wall thermostat to regulate the temperature- only a nob with numbered settings 0-5. We find that this needs to be adjusted with changing temperatures outside constantly. This is not a deal breaker at all and we really enjoy living here.
|Recommended: YesThe best and the most convienient place to stay in North Brunswick — Peaceful, Safe, Affordable and Comfortable.
|Recommended: YesThis is my Kingdom — I love living here It is everything I wanted and more, from the commute to work to the layout of the floor plan. The fact that I can control my heat in the winter is great. My favorite things is that I see a beautiful garden and nature everyday outside my window it is such a blessing. It is mine and I don't plan on leaving Colony Oaks has everything that I wanted in an apartment even that I am able to have a dog which was difficult to find in places. I would recommend anyone to live here. The maintenance staff is fast and always efficient. I never had an issue where they didn't address the problem immediately. My favorite is David, he is super fast and efficient. He really accommodates your request and goes beyond expectations. I always see him on the grounds making sure everything is clean and that the building lights are always on for the residents. He is the best and takes his job seriously, but best part is he is super friendly and makes you laugh. His customer service is beyond anything I have seen from a property management complex.
|Recommended: YesGreat place to live — Very large rooms. Nice patios great design layouts
|Recommended: YesGood old place to live, no match in that area — Excellent location, very good neighbors Maintenance on-time every time Staffs are professional on what they do, especially Valentine is outstanding If you are late like 7.30PM, sometimes parking is not available next to your building. No tot-lot park for the past 2years and Tennis court has whole lot of cracks and needs extensive repairs. You'll see the sign boards Use at your own risk all the times throughout the year. Pool is the best in the neighborhood. Wish they have it thorough the year Gym is new and it is good size, open 24hours is a plus. Enjoyed every day Colony Oaks for the past 3years. Highly skilled and polite professionals the front office and the best maintenance makes it even easier to live here.
|Recommended: YesGreat Please to live. — Great, spacious apartments. Very friendly neighbors. Close to shopping, restaurant, movie theater etc. We are very happy with the professionalism of staff. Heating is included so you don not worry about the winter utility fees getting too high.
|Recommended: YesNever had any issues — Living in Colony Oaks for the past 3 years without any issues. Great apartments with hassle free parking or maintenance. Well maintained grass and trees. Private yet has a community feel.
|Recommended: YesGreat space and location — The complex is well kept in terms of cleanliness and landscaping. Maintenance staff is quick to respond to work order requests. Spacious apartments. Close to shopping center. No problems finding parking. So far all my guests love this apartment.
|Recommended: YesCozy and quiet place to live — We've never had a problem, it is a cozy place to live and our complex is pretty quiet we have great neighbors.