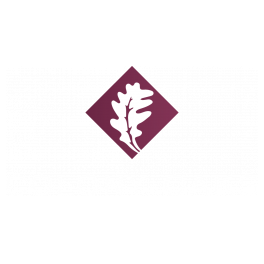 Your Review
Submit a Review

Resident Reviews
Excellent Living Experience
|

Recommended: Yes
Great place to live|Recommended: YesPeaceful place to live.
Excellent living experience|Recommended: YesI would recommend Colony Oaks for a rental experience.
It's nice to place to live.|Recommended: YesVery quite, comfortable place to live. It has all amenities including Swimming pool, 24 7 access to Gym. I would highly recommend to place.
Great value for the price|Recommended: YesCons Dumpsters in parking lot frequently are over filled and trash blows into parking lot. May have loud neighbors. Had to call maintenance to get repairs done more than once even after filling out online form. Not really a community or younger crowd.
Wonderful location, great place for families|Recommended: YesGreat, the community is neat, simple and peaceful. Your kids would've great time playing and swimming in the pool. Great for couples and families.
Nice Quite and Relaxing|Recommended: YesI like the layout of the apartments. I also love the amenities, the pool, grills and private washer and dryer.
Nice, good location.|Recommended: YesNice to look at the trees off our patio. Makes us feel like we are secluded. Good amenities.
Well planned and well maintained serviced apartment units |Recommended: YesI live in a beautiful, quaint apartment complex called Colony Oaks . Love my decision to move-in here. Perfect neighborhood, close proximity to major roads, shopping complex, restaurants and health-care.
Good and Peaceful Apartments |Recommended: YesApartments are very close to many grocery stores and very near to US-1. On the exterior view, have very spacious surroundings, many parking lots, Gym swimming pool facilities. There is also small kids play area. On the interior side, unit layout is very spacious and good when compared to other apartments but have old appliances and uneven floor that makes noise when you walk even if your unit is in ground floor with carpet.
Literally the best place that I've ever lived |Recommended: YesIf you want a safe, beautiful, pleasurable place to live, live here. Colony Oaks offers the best value for what they offer in an apartment. The complex has been here for several years has many new upgrades. You get heat, hot water gas all included in your rent. The electric bill is very low. Considering that you will also have a full size dishwasher, washer and dryer in your unit, your rent becomes very affordable. The apartments are very spacious, some with new appliances cabinetry, each apartment has its own patio. The grounds are beautiful well kept, the addition of a new clubhouse with pool table kitchen, a 24 hr gym room, a new playground, the existing pool which is only open during the summer patio lounge seating , a grilling area make the extra amenity fee worth the price. There is a tennis court which needs immediate updating, but that is one of the few drawbacks. The neighbors are friendly and there is a large family pet friendly community here. The noise level is low very quiet peaceful at night. Parking is unreserved and plentiful. I always get parking near my building day or night it is very convenient for your guests. The lots are cleared quickly after snow. Maintenance responds very quickly efficiently. The management staff is professional friendly. The complex is very close to shopping recreation. The main drawback is the area traffic. Turning out of the complex onto Finnegans Lane then onto RT- 1 can be very problematic during peak driving times, but that has no bearing on Colony Oaks. During off peak, the drive to the NJ Turnpike Garden State Parkway is 10-15 mins. If you can adjust to the heavy traffic during peak hours you'll be fine. And you'll have an affordable, serene place to live
Property is good but promise is not fulfilled |Recommended: YesI have issues with my refrigerator when I move in its been 3 months refrigerator is not been replaced I reached multiple times to maintenance office, they always promise to replace but nobody come here to replace. However if there are issues in apartment maintenance come and fix immediately.
Colony Oaks is close to all good Groceries and wholesale markets plus spacious apartments.|Recommended: YesWe lived there in Colony Oaks apartments for around 3 years and it was A Home away from Home , We enjoyed our time there and we strongly recommend to our friends for leasing these apartments. Best part, Colony Oaks's Supporting Staff was very helpful , Specially, Valentine Thanks for your services and all the best. Bye..Mikki
The property is well maintained and home-y|Recommended: YesIt's quiet and peaceful.
Nice Society to stay in...|Recommended: YesIts a nice place to stay.Recently moved in , even though society is a bit old like all NJ apartments , the apartment was given to me with all the new appliances and also rooms and floors were redecorated and were as good as completely new. The maintenance requests are resolved immediately, never ever had a problem with that. The response time is good. The only issue is with the heaters which stop working from april even though its cold outside. There is no other option but to buy heaters personally. Other than this problem, its good ,affordable place to stay in.
The views and opinions expressed herein are solely those of the original authors and other contributors. These views do not reflect the views of "Colony Oaks", its owners, managers, agents, employees or content providers. No representation or warranty, express or implied, is made or given by "Colony Oaks", its owners, managers, agents, employees or content providers regarding safety, accuracy, completeness or suitability of the information or material expressed herein for any particular purpose