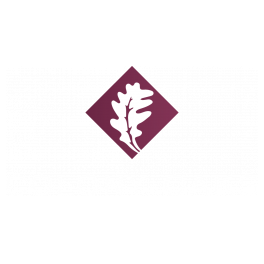 Your Review
Submit a Review

Resident Reviews
|Recommended: YesVery good community — The place is quiet, clean and all the major stores, restaurants are near by. All the units are very spacious and staff is very friendly.
|Recommended: YesI love living here. — I've only been here for a few months, but I really love living here. Plenty of parking Maintenance staff is great to work with fast and efficient .
|Recommended: YesMy life at Colony Oaks — I love living here.The maintenance is done in a timely manner. The ppl. that work in the office are very nice. We have Lots of parking, a pool, gym. tennis court and exercise center.I have lived here for 4 years....DON'T MOVE INTO A FIRST FLOOR APARTMENT THE PEOPLE OVER ME LET THEIR CHILDREN RUN ALL OVER THE APARTMENT ALL DAY ND THEY NEVER TELL THEM TO SIT DOWN They have no home training OVERALL IT IS AWONDERFUL PLACE TO LIVE..
|Recommended: YesPeaceful and out of the way. — Quiet and well maintained. Good overall community
|Recommended: YesAwesome and peaceful place to live — I have been here for around 6 months and I love this place. a very quite and peaceful place to live-in with all facilities like parking, gym, swimming pool etc. Every major store is in and around 2-4 miles which is a great advantage. I would definitely recommend this property to my friends.
|Recommended: YesWell maintained and comfortable — its great. everything is as it should be
|Recommended: YesExcellent Living Experience — Staff is co-operatinve and always helpful
|Recommended: YesGreat place to live — Peaceful place to live.
|Recommended: YesExcellent living experience — I would recommend Colony Oaks for a rental experience.
|Recommended: YesIt's nice to place to live. — Very quite, comfortable place to live. It has all amenities including Swimming pool, 24 7 access to Gym. I would highly recommend to place.
|Recommended: YesGreat value for the price — Cons Dumpsters in parking lot frequently are over filled and trash blows into parking lot. May have loud neighbors. Had to call maintenance to get repairs done more than once even after filling out online form. Not really a community or younger crowd.
|Recommended: YesWonderful location, great place for families — Great, the community is neat, simple and peaceful. Your kids would've great time playing and swimming in the pool. Great for couples and families.
|Recommended: YesNice Quite and Relaxing — I like the layout of the apartments. I also love the amenities, the pool, grills and private washer and dryer.
|Recommended: YesNice, good location. — Nice to look at the trees off our patio. Makes us feel like we are secluded. Good amenities.