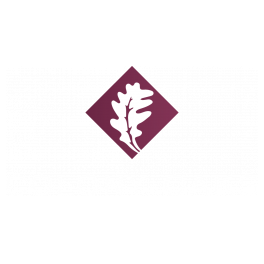 Your Review
Submit a Review

Resident Reviews
Needs regular check and upgrade on the appliance and other fixtures
|

Recommended: Yes
Wonderful Stay|Recommended: YesIt is nice to stay in Colony Oaks. Good parking availability. The maintenance guy are very professional especially David who ensures that all the work is done to perfection.
Other than a chain smoker and bogus deposit explanation... okay|Recommended: YesI lived here between 2014-2019. Overall, the place wasn't bad. There were areas that were dated. The downstairs neighbor was a crazy cat lady that fed the feral cats and smoked cigarettes all the time. We couldn't open the windows very often. I would have given this a a better review if they didn't nickel and dime us on our deposit. They charged us 250 for damages that were explained as kitchen floor, oven, cabinet door, and freezer were dirty . Knowing the maintenance people, I worked extra hard to make sure everything was clean and we cleaned the apt every weekend while we lived there. Please take pictures of everything when you move out. They are a bit shady once you leave.
Decent living space|Recommended: YesMy experience overall has been okay at Colony Oaks. The apartments are a bit dated even the renovated one that I paid up for. Personally not having central air is a deal breaker for me, the wall units are quite loud and take some time to cool the areas making the summer brutal, however the rest of the year is comfortable. I the complex could improve the quality of the apartments it would make resigning an easier task.
Great|Recommended: YesVery nice and secure place to live.
1 Bedroom Review
|Recommended: Yes
The paint job is terrible. 4 months later and I'm still scraping paint from fixtures and floors. Windows and sliding glass doors are so old they are constantly sticking and half the time the windows don't open. Other then that perfect layout and spacious.
Cassandra, Thanks for your feedback and for recommending Colony Oaks. We have spoken with our paint contractor about doing a better job and we are aware of the age of the windows and sliders. We have been replacing them since 2017 doing 3 buildings every year. At this point in time half of the apartments in Colony Oaks have received new windows and sliders. The project will continue until all apartments have new ones. Remember, if you refer someone to Colony Oaks and they move in on a 360 day lease we will pay you a referral fee of $400 to thank you. Sincerely, Joanne Callahan Property Manager
Good|Recommended: Yesgood
Spacious, with great proximity to 27 for commute to Princeton|Recommended: YesSpacious, with great proximity to 27 for commute to Princeton, although some components of construction show speed was valued over precision when originally built, and can easily hear neighbors.
I like living here.|Recommended: Yes- Overall square footage is larger than most newly constructed apartments with the same number of bedrooms. - I like the neighbors in my building and LOVE the new neighbors directly above me. - Convenient to many major shopping stores,restaurants and highways. - Positive changes are being made to update the complex - Very nice, new clubhouse and gym
Very good community|Recommended: YesThe place is quiet, clean and all the major stores, restaurants are near by. All the units are very spacious and staff is very friendly.
I love living here.|Recommended: YesI've only been here for a few months, but I really love living here. Plenty of parking Maintenance staff is great to work with fast and efficient .
My life at Colony Oaks|Recommended: YesI love living here.The maintenance is done in a timely manner. The ppl. that work in the office are very nice. We have Lots of parking, a pool, gym. tennis court and exercise center.I have lived here for 4 years....DON'T MOVE INTO A FIRST FLOOR APARTMENT THE PEOPLE OVER ME LET THEIR CHILDREN RUN ALL OVER THE APARTMENT ALL DAY ND THEY NEVER TELL THEM TO SIT DOWN They have no home training OVERALL IT IS AWONDERFUL PLACE TO LIVE..
Peaceful and out of the way.|Recommended: YesQuiet and well maintained. Good overall community
Awesome and peaceful place to live|Recommended: YesI have been here for around 6 months and I love this place. a very quite and peaceful place to live-in with all facilities like parking, gym, swimming pool etc. Every major store is in and around 2-4 miles which is a great advantage. I would definitely recommend this property to my friends.
Well maintained and comfortable|Recommended: Yesits great. everything is as it should be
The views and opinions expressed herein are solely those of the original authors and other contributors. These views do not reflect the views of "Colony Oaks", its owners, managers, agents, employees or content providers. No representation or warranty, express or implied, is made or given by "Colony Oaks", its owners, managers, agents, employees or content providers regarding safety, accuracy, completeness or suitability of the information or material expressed herein for any particular purpose