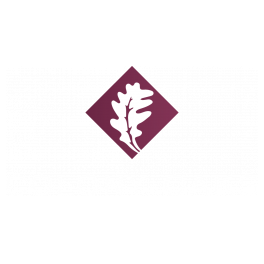 Your Review
Submit a Review

Resident Reviews
|Recommended: YesGreat place to live — Overall a great experience living here so far. Feels like home. Neighbors can be very loud though and you can feel when they walk and run in the apartment but other than that it has been a pleasant place to live
|Recommended: YesExcellent place to live in — This colony is very nice. Especially, Valentine she is very kind and she speaks very patiently. Maintenance is very fast here. I log complain in the morning and on the same day mostly maintenance associates comes and fix it. Especially Mr. David and Ricky they are very helpful and nice gentlemen. Very nice place to live in with family. Lots of kids here they play each other in the evening. Great place for parents as well great Gym to do exercise. Very nice play ground with slide and swings for kids. Great location near by you will get gynic, child, dental , montesory , regal cinema , costco, BJS , restaurants, Indian restaurants etc. Overall this is the dream place for me. In apartment we have patio and the glass door from the bedroom to see the patio area super cozy, Gas and wooden floor great place to live. Please come and visit. Free parking space. Neighbors are very kind. Society is clean and safe for kids.
|Recommended: YesOverall its a great community — Maintenance people sometimes doesn't fix any issue well Overall its a great community
|Recommended: YesSatisfied — satisfied
|Recommended: YesLove my apartment — The apartment is amazing, the bedroom is huge and the closets are great. There is no sound barrier in the apartments but luckily everyone who lives here is very nice. The maintenance staff was pleasant and Jaime at the leasing office was helpful
|Recommended: NoHas potential. — Rent is a bit not he expensive side.
|Recommended: YesColony Oaks — The community is very quiet and peaceful to live in. Apartments are very spacious, a little older, but definitely manageable. Rent is affordable, best around for all the amenities, and location I think is excellent My only small downside is that our apartment is on the first floor right above the boiler, so our apartment can get hot, when the heat boiler is on.
|Recommended: YesNeeds regular check and upgrade on the appliance and other fixtures — Its a calm and neat community to live.
|Recommended: YesWonderful Stay — It is nice to stay in Colony Oaks. Good parking availability. The maintenance guy are very professional especially David who ensures that all the work is done to perfection.
|Recommended: YesOther than a chain smoker and bogus deposit explanation... okay — I lived here between 2014-2019. Overall, the place wasn't bad. There were areas that were dated. The downstairs neighbor was a crazy cat lady that fed the feral cats and smoked cigarettes all the time. We couldn't open the windows very often. I would have given this a a better review if they didn't nickel and dime us on our deposit. They charged us 250 for damages that were explained as kitchen floor, oven, cabinet door, and freezer were dirty . Knowing the maintenance people, I worked extra hard to make sure everything was clean and we cleaned the apt every weekend while we lived there. Please take pictures of everything when you move out. They are a bit shady once you leave.
|Recommended: YesDecent living space — My experience overall has been okay at Colony Oaks. The apartments are a bit dated even the renovated one that I paid up for. Personally not having central air is a deal breaker for me, the wall units are quite loud and take some time to cool the areas making the summer brutal, however the rest of the year is comfortable. I the complex could improve the quality of the apartments it would make resigning an easier task.
|Recommended: YesGreat — Very nice and secure place to live.
|Recommended: Yes
1 Bedroom Review — The paint job is terrible. 4 months later and I'm still scraping paint from fixtures and floors. Windows and sliding glass doors are so old they are constantly sticking and half the time the windows don't open. Other then that perfect layout and spacious.
Cassandra, Thanks for your feedback and for recommending Colony Oaks. We have spoken with our paint contractor about doing a better job and we are aware of the age of the windows and sliders. We have been replacing them since 2017 doing 3 buildings every year. At this point in time half of the apartments in Colony Oaks have received new windows and sliders. The project will continue until all apartments have new ones. Remember, if you refer someone to Colony Oaks and they move in on a 360 day lease we will pay you a referral fee of $400 to thank you. Sincerely, Joanne Callahan Property Manager
|Recommended: YesGood — good