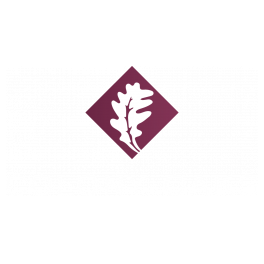 Your Review
Submit a Review

Resident Reviews
|Recommended: YesPeaceful — It is very nice and peaceful. There are some nice people who live in this community.
|Recommended: YesSturdy, attractive apartments with many wonderful staff members — All of the above is quite true. The office staff I have worked with Valentine and some other front staff have been wonderful. Maintenance staff for both the apartments and the grounds are responsive, capable, and professional. The apartments are well-built and warm in the winter. Our main complaint has been noise. We are in a ground floor apartment and the level of noise from the apartment above depends entirely on how the people up there walk. Our first people went from place to place on their heels, constantly, until early in the morning. A carpet check by maintenance showed they had put down carpet, even so, it was awful and would keep us awake. All the renters since then have been fine. No more noise than you might expect living in an apartment.
|Recommended: YesSimple love this place — Living in colony oaks per 11 years has been the better experience for me, the amenities are good and the response for repairs is the best so fast.. I truely recomend this place to live.
|Recommended: YesThe Electrical Appliances are very old and should be replaced — The size of the apartment is very good and the maintenance service is also very good. Below are the CONS - 1. The AirConditioner and Refrigerator are very old and should be replaced immediately as these are not efficient. 2. Parking on the street even though lot of parking space being available. 3. People occupying the pavement for some games and children running on the road is an issue.
|Recommended: YesNice apartments kept up well — I do not like required fields in a review
|Recommended: YesCozy area with a lot of breathing room — Living on the secluded area of the property with a forest view is very quiet, peaceful, and mostly private. Neighbors are not overtly loud during quiet hours. Apartment unit has a lot of space and utility, Maintenance staff however, have not fixed any of the issues that I've had with my leaking sink pipes or kitchen light -- despite marking my work orders as completed.
|Recommended: YesGreat place to live — Recently moved in and I am floored by the experience. From the moment I toured the complex, to my actual move in date I cannot rave enough about how fantastic everything has been. The staff at the rental office are extremely helpful, and the maintenance department is quick and efficient in all their work. If you're looking for a quiet community, with lots of space and great neighbors look no further than Colony Oaks.
|Recommended: YesGreat place to live. — Love living here. My neighbors are polite however, I can hear their children running around inside, which is annoying at times.- but for the most part my neighbors are quiet I have everything I need in one place, such as laundry inside my apt, convenient parking 90 of the time, and walking distance to bus stop to New York City - Mon to Fri. Maintenance personnel are great and trustworthy.
|Recommended: YesExcellent — Feel so at peace here. Maintenance is fast
|Recommended: YesNice place, homely feel. Older apartment could do with some changed appliances. — Spacious, Comfortable and Clean colony and apartments. But it is time to replace the appliances available in the apartments with lowest rent. They are quite old, ac makes noise and not of much use. The dishwasher and oven feel unclean since they are quite old and have been used too many times. The wooden kitchen cabinets are chipped at places some tiny insects can be seen crawling since it is wooden. So, if someone can move into a newer apartment with the renewed appliances and higher rent, good for them. If not, adjust with the old stuff in their current condition.
|Recommended: YesThe apartments are beautiful — As of April 1, 2020 I have been living in the same apartment at Colony Oaks for 30 years. I have had no complaints during my stay here. Whenever I report a problem, it's handled right away in a very professional manner. The property is well maintained at all times, e.g. snow removal done right away, repairs handled immediately, etc. I also love that there are ample parking spots in the entire development. Plus they've got an exercise room and swimming pool.
|Recommended: YesI like this property very much and do not regret my decision. — It is a community here. Everyone is friendly and the property is well kept and the maintenance staff is professional and reliable. I am happy about our decision to move here in Aug 2019.
|Recommended: YesGreat place to live — Overall a great experience living here so far. Feels like home. Neighbors can be very loud though and you can feel when they walk and run in the apartment but other than that it has been a pleasant place to live
|Recommended: YesExcellent place to live in — This colony is very nice. Especially, Valentine she is very kind and she speaks very patiently. Maintenance is very fast here. I log complain in the morning and on the same day mostly maintenance associates comes and fix it. Especially Mr. David and Ricky they are very helpful and nice gentlemen. Very nice place to live in with family. Lots of kids here they play each other in the evening. Great place for parents as well great Gym to do exercise. Very nice play ground with slide and swings for kids. Great location near by you will get gynic, child, dental , montesory , regal cinema , costco, BJS , restaurants, Indian restaurants etc. Overall this is the dream place for me. In apartment we have patio and the glass door from the bedroom to see the patio area super cozy, Gas and wooden floor great place to live. Please come and visit. Free parking space. Neighbors are very kind. Society is clean and safe for kids.