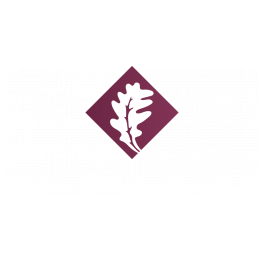 Your Review
Submit a Review

Resident Reviews
|Recommended: YesPeaceful Quiet — Very quiet neighborhood. All neighbors are very friendly.
|Recommended: YesGreat place to live and affordable — Love the staff, apartment, and amenities. Over all a great experience so far.
|Recommended: YesGood for beginners — A nice , clam place to live in, Society and Neighbors are awesome
|Recommended: YesCute friendly community — We moved in late last month, and so far are loving it The facilities are beautiful and well maintained, Jaime is super helpful and accessible, and there have yet to be any issues. We can't wait to get to use all of the facilities when the snow has gone I love that we can pay our rent online, and I love how accommodating and helpful all the staff are. The apartments are huge and have a ton of perks for the price, and we were excited to be able to bring our pet with us. We're thrilled to be living here
|Recommended: YesVery nice place to live and raise family — great place to live lovely surroundings great access to the City ,North Brunswick is a great town to have a family life schools are wonderful ,parks are truly well kept love living here
|Recommended: YesVery welcoming staff and spacious apartment — The entire staff, from our leasing agent, Jaime, to Dave on the maintenance crew have been extremely friendly and helpful. The apartment has a great layout and I love that there is an enclosed patio. I am excited for the warmer months when we can use the pool and barbecue.
|Recommended: YesOverall pretty great place — Some very minor issues here and there but then again I just moved in last week. I kinda get self conscious when I walk though since I'm on the second floor, that maybe I'm too loud but my neighbors haven't said anything. I also noticed that the floor in some parts are slanted which is weird. But overall I do love my place, honestly. My cousin recommended me here and I'm glad he did
|Recommended: YesClean most of the time — It's safe. Apartments could be better.
|Recommended: YesGreat neighborhood — My neighbors are friendly and I haven't had any issues that couldn't be resolved as well. I love it here
|Recommended: YesGood experience - Overall — Nice and quiet community to live in.
|Recommended: YesFantastic Renters Experience — While Colony Oaks isn't the flashiest community, it is easily the best I've ever lived. The location is central to many key amenities, the neighborhood is lively and friendly, and the staff are always quick and happy to help. This was the first place my wife and I lived on our own, and it has been a fantastic experience.
|Recommended: YesWell kept — been here many years. find it very comfortable
|Recommended: YesPeaceful — It is very nice and peaceful. There are some nice people who live in this community.
|Recommended: YesSturdy, attractive apartments with many wonderful staff members — All of the above is quite true. The office staff I have worked with Valentine and some other front staff have been wonderful. Maintenance staff for both the apartments and the grounds are responsive, capable, and professional. The apartments are well-built and warm in the winter. Our main complaint has been noise. We are in a ground floor apartment and the level of noise from the apartment above depends entirely on how the people up there walk. Our first people went from place to place on their heels, constantly, until early in the morning. A carpet check by maintenance showed they had put down carpet, even so, it was awful and would keep us awake. All the renters since then have been fine. No more noise than you might expect living in an apartment.