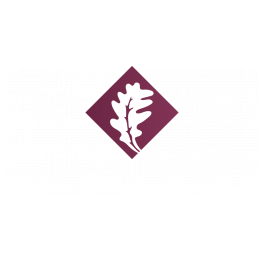 Your Review
Submit a Review

Resident Reviews
|Recommended: YesOverall good place to live — Good place to live just need a bit of remodeling of house.
|Recommended: YesGood experience living here, but not with tennis court. — I will put in good words regarding the apartment and living conditions at Colony Oaks. However, I am really disappointed in the condition of the tennis court. It will be great if we could have a well maintained tennis court here itself. It will also be a great add on that can be advertised to the potential tenants.
|Recommended: YesFirst week review — So far so good. The leasing and move-in process has been hassle free the maintenance has been prompt. Like the secluded calm property yet close to everything
|Recommended: YesVery cozy and quiet — So far I am very comfortable living here, I feel safe and it is very comfy and quiet.
|Recommended: YesPeaceful Quiet — Very quiet neighborhood. All neighbors are very friendly.
|Recommended: YesGreat place to live and affordable — Love the staff, apartment, and amenities. Over all a great experience so far.
|Recommended: YesGood for beginners — A nice , clam place to live in, Society and Neighbors are awesome
|Recommended: YesCute friendly community — We moved in late last month, and so far are loving it The facilities are beautiful and well maintained, Jaime is super helpful and accessible, and there have yet to be any issues. We can't wait to get to use all of the facilities when the snow has gone I love that we can pay our rent online, and I love how accommodating and helpful all the staff are. The apartments are huge and have a ton of perks for the price, and we were excited to be able to bring our pet with us. We're thrilled to be living here
|Recommended: YesVery nice place to live and raise family — great place to live lovely surroundings great access to the City ,North Brunswick is a great town to have a family life schools are wonderful ,parks are truly well kept love living here
|Recommended: YesVery welcoming staff and spacious apartment — The entire staff, from our leasing agent, Jaime, to Dave on the maintenance crew have been extremely friendly and helpful. The apartment has a great layout and I love that there is an enclosed patio. I am excited for the warmer months when we can use the pool and barbecue.
|Recommended: YesOverall pretty great place — Some very minor issues here and there but then again I just moved in last week. I kinda get self conscious when I walk though since I'm on the second floor, that maybe I'm too loud but my neighbors haven't said anything. I also noticed that the floor in some parts are slanted which is weird. But overall I do love my place, honestly. My cousin recommended me here and I'm glad he did
|Recommended: YesClean most of the time — It's safe. Apartments could be better.
|Recommended: YesGreat neighborhood — My neighbors are friendly and I haven't had any issues that couldn't be resolved as well. I love it here
|Recommended: YesGood experience - Overall — Nice and quiet community to live in.